Fabric Laminates - Tufnol SRBF Material - Grade 6F/45
Fine weave cotton/Epoxy resin laminated plastic
(SRBF – Synthetic Resin Bonded Fabric) 
This Tufnol epoxy cotton grade has a unique combination of properties, which makes it particularly useful for applications requiring extra performance. It has good all-round performance but its principal features are its excellent electrical properties, good dimensional stability and outstanding machinability.
Grade 6F/45 is made with a specially modified epoxy resin, which gives it high insulation resistance and electric strength, and an exceptional resistance to surface electrical tracking. These first class electrical properties, with the excellent wear resistance of the finer weave cotton, together provide a combination of properties not found in other grades.
Grade 6F/45 is mechanically strong and is resistant to a wide range of chemicals. It has low water absorption and good dimensional stability, giving fine tolerances and a superb machined finish.
What is Grade 6F/45 used for?
This versatile grade is used for a very broad range of applications, where precision and a high quality machined finish need to be combined with electrical or mechanical performance. It is used for rotor blades in compressors, slip ring assemblies in helicopters. Windshield components on commercial aircraft, high vacuum components, slot wedges, coil supports in turbine generators, labyrinth seals, insulating gears in scientific instruments, electrical mounting plates and large electrical terminal blocks.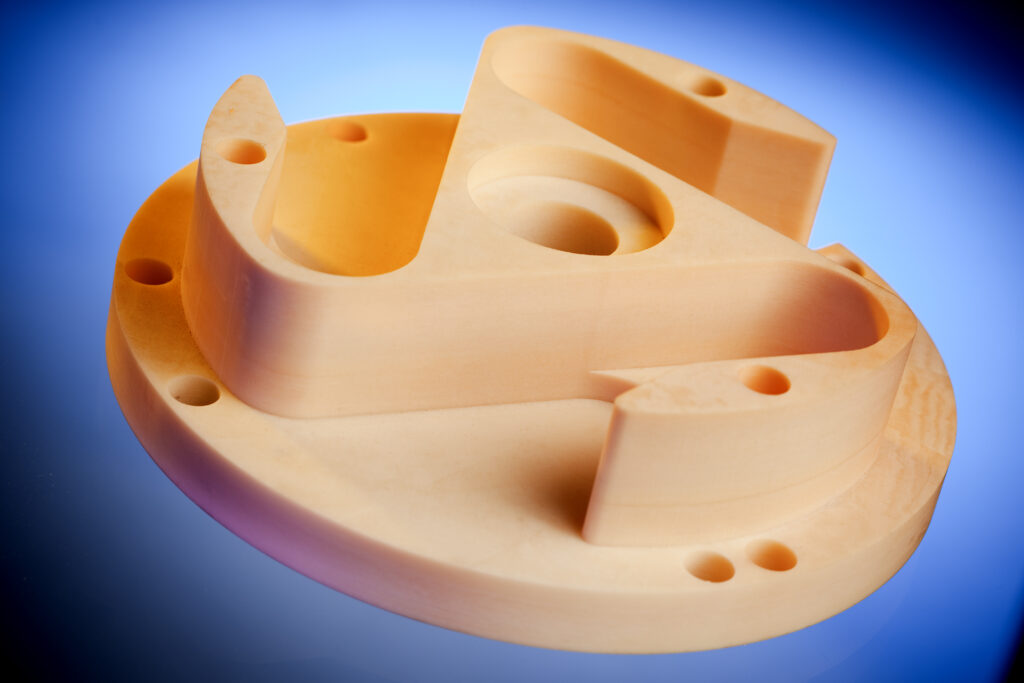 | Types Available | Sheets | Sheet (RSF) | Tubes | Other Sections |
| --- | --- | --- | --- | --- |
| Natural colour | ✓ | ✓ | ✓ | ✓* |
* Minimum order quantities may apply.

View/Download Datasheet(s):