Glass Fabric Laminates - Tufnol SRGBF Material - Grade 10G/50
Silicone Glass Fabric laminate
Glass fibre/silicone resin laminated plastic
(SRBGF – Synthetic Resin Bonded Glass Fabric)
Tufnol Grade 10G/50 is a laminated plastics material made from woven glass fabric, bonded with silicone resin.
It is a rigid sheet material with good resistance to high temperatures and very good electrical insulation properties, especially in applications involving very high frequencies. Note, however, that silicone bonded laminates have mechanical strength properties somewhat lower than some other glass fabric laminates.
Temperature resistance
Tufnol Grade 10G/50 is suitable for use at temperatures up to 200ºC and will also withstand short term exposure to 240ºC. It has very good retention of properties (thermal endurance) at temperatures up to 200ºC and can be an economical choice in comparison with other plastics materials with similar heat resistance. It also has good flammability performance.
High Frequency Performance
The silicone resin used to bond the laminate gives Tufnol Grade 10G/50 first class dielectric properties, including high insulation resistance and low loss tangent and permittivity. This ensures good performance in electrical applications at high frequencies.
What is Grade 10G/50 used for?
This grade is used for a wide variety of electrical and mechanical applications where its particular combination of properties makes it an ideal choice. It is equally at home as insulation in Class H electrical equipment, or used on a conveyor carrying components through a hot oven process.
The low loss characteristics are particularly important for engineers and designers working with many types of high frequency electrical devices, such as high-powered radar and military communications equipment.
Typical non-military applications include microwave and RF equipment, such as are used in the food processing industry and in medical equipment using microwaves.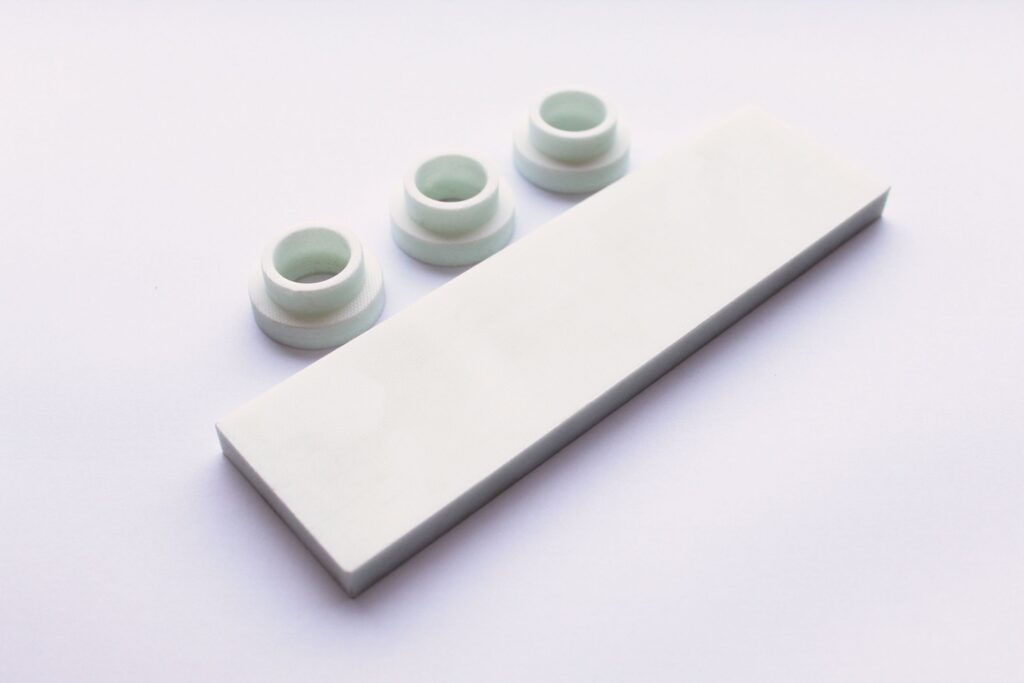 | Types Available | Sheets | Sheet (RFS) | Tubes | Other Sections |
| --- | --- | --- | --- | --- |
| Natural colour | ✓ | X | X | X |
Minimum order quantities may apply.

View/Download Datasheet(s):