Fabric Based Laminates - Grade 2F/3/PTFE
Cotton fabric based laminate with added PTFE
Dry bearing laminate
Tufnol Grade 2F/3/PTFE is a unique, dry-bearing material. It is a cotton fabric reinforced laminate, internally lubricated by very fine particles of PTFE uniformly distributed throughout the material. This dispersion of the PTFE right throughout the material ensures that, whatever shape of component is machined from it, PTFE is always present at the bearing surface, modifying and improving the dry friction properties.
It is a laminated thermosetting resin material incorporating a fluoroplastics lubricant, and provides advantages derived from both materials, successfully combining the excellent mechanical strength, rigidity, toughness and good machining characteristics of phenolic laminates with the self-lubricating and low friction characteristics of PTFE.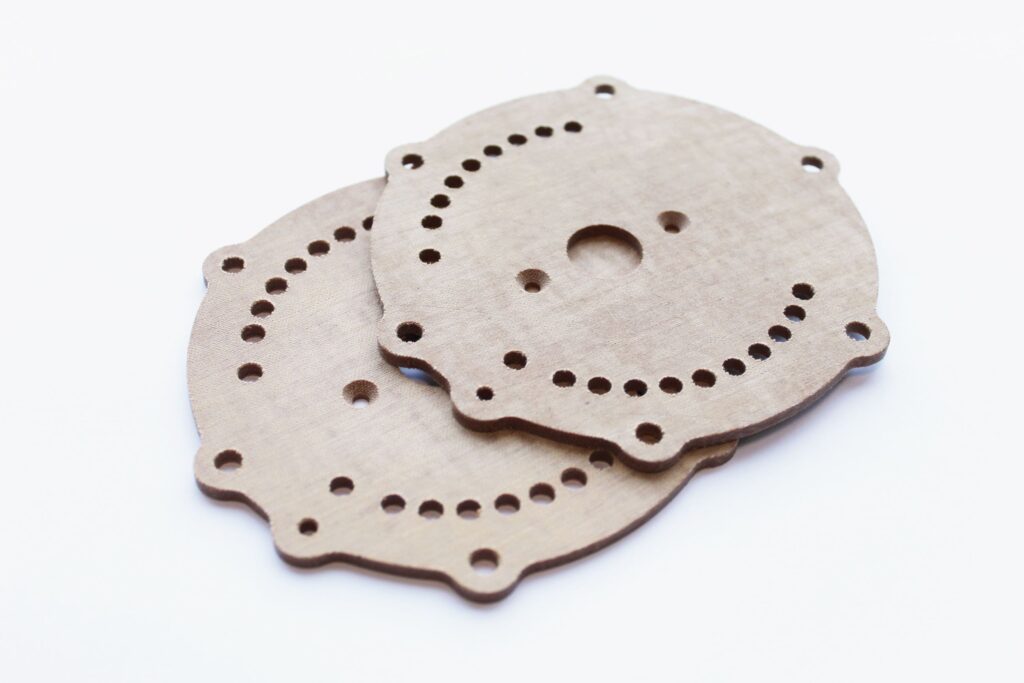 | Types Available | Sheets | Tubes |
| --- | --- | --- |
| Natural colour | ✓ | ✓ |
* Minimum order applies

View/Download Datasheet(s):
Tufnol Grade 2F/3/PTFE is a unique material and there are no British Standards or other national published specifications applicable to this type of material.
 It is produced to the in-house quality specifications of Tufnol Composites Ltd.

Rod from Sheet: MS 8006 Issue 01